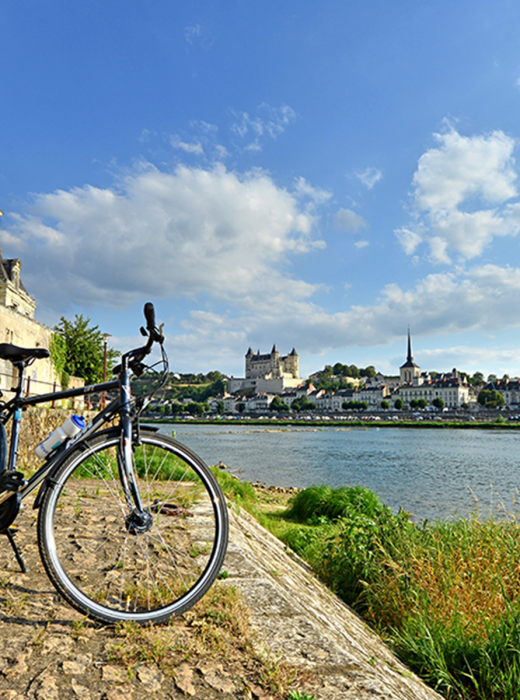 Situated on the route of La Loire à vélo, the Hotel Chaptal Amboise offers a closed and secured indoor bike room. A charging station for bicycle batteries is also available.
The Loire River, just a stone's throw from the hotel, meanders slowly in long, lazy curves: the gentle terrain of the Loire Valley is your friend on nearly 900 km of routes. Whether you come with your own bike or rent one in Amboise, this simple and light vehicle may prove to be your most faithful companion. Visiting the towns and châteaux of the Loire Valley by bike means enjoying a listed landscape, mild weather and an intimacy with a setting that seems dedicated to the Little Queen, from a royal castle to a more modest one, at human level.
There is no question of hiking here: reassuring loops have been designed to explore in complete tranquillity. In a landscape that seems to have been designed for the pleasure of the eyes, in silence, listening only to your breath and the wind in your ears, follow a wonderful and wild river, embrace a wide panorama of the valley, discover the most beautiful castles of the Loire such as Amboise, Chenonceau with its arches shimmering on the Cher and Chaumont-sur-Loire. On your way, you will discover the vineyards of Touraine, troglodytic cellars...