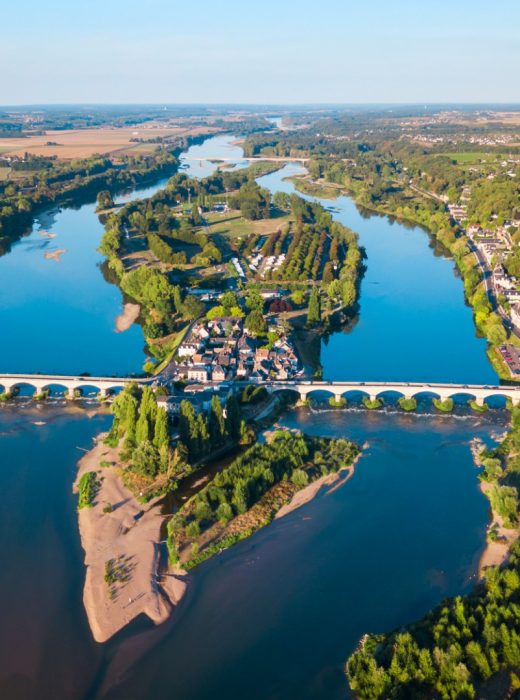 Visiting Amboise is the natural impulse that will seize you as soon as you leave the hotel. Situated just a stone's throw from the castle and the historic centre of the town, the unique character of the latter will magnetise you. The town takes its name (from the Latin meaning "between two waters") from its privileged position between the courses of the Loire and its tributary the Amasse, and its prosperity which, from the very beginning, grew in the protective shadow of its stronghold. From the Royal Castle, many kings of France ruled the country, and Amboise became a centre of artistic, intellectual and scientific attraction.
400 m from the Château Royal, overlooking the Loire, the Clos Lucé, Leonardo da Vinci's last residence, is an eloquent illustration of this, since this scientist with his eclectic curiosity and productions is the sole embodiment of the intellectual, scientific and artistic wealth of the Renaissance.
But history is also shaped by the history of the humble, and Amboise has some astonishing examples, such as the troglodytic dwellings that you will discover in the pedestrian area of the town; the tuffeau, a white stone characteristic of the local habitat, was extracted from the natural foothills of the Loire valley, digging quarries that have become homes in the heart of the stone.