The Chaptal Hotel offers a comfortable evening stopover for professionals visiting Amboise. A coworking space is available in a friendly atmosphere, the Chaptal hotel also welcomes you for your seminars. In our hotel in the heart of the historic centre, enjoy a comfortable and functional room and a half-board package with buffet breakfast and dinner (valid for 1 person) in our restaurant Café Voltaire.
Public parking is available right next to the hotel.
The stage party has been designed to offer you all the comfort you need for your travels. It is reserved for professionals.
The overnight stay includes: dinner, room and breakfast
Equipment: air conditioning
The rooms are equipped with all modern conveniences such as: air conditioning, soundproofing, free WiFi, LED screen TV, quality bedding, desk, tea and coffee making facilities, bottle of water on arrival, bathroom with shower and hairdryer.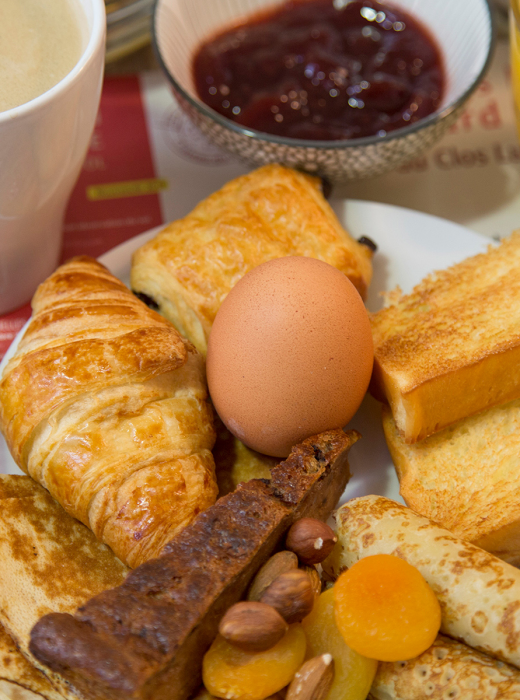 Get your energy boost by starting your day with a hearty breakfast buffet, available every morning from 7am. Enjoy a selection of local products, cheeses, boiled eggs, cereal breads, baguettes... and a sweet section with pastries, pancakes, cakes (flan or apple pie), yoghurts (with fruit and plain), compotes, fruit juices, tea, coffee, fresh fruit... For dinner, our restaurant, Café Voltaire, offers cuisine based on fresh, seasonal products
Evening package with all the comforts of home Breakfast buffet Dinner room (valid for 1 person).
Please leave your message, we will reply as soon as possible.